Don't navigate the healthcare maze alone.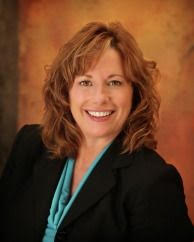 Patricia Shelton, RN, CCM
PRESIDENT
Patricia Shelton is a Registered Nurse with over 20 years of extensive nursing and care management experience. Her varied nursing background is one of the strengths she brings to the Care Management industry. Patricia has worked in various Medical Intensive Care Units in the Central Valley. She has worked in Oncology and as a Poison Information Specialist and has a strong knowledge of medications including their side effects and interactions. Patricia's experience in working with cancer patients grew her compassion and resources, specific to those clients who have long-term diseases.
Through caring for her own parents' extensive illness' and bouts with cancer, she has experienced firsthand what it is like to attempt to navigate the medical maze, obtain financial support and balance personal time constraints in caring for our aging loved ones. This led her to open her own company in an effort to assist the many others who may be overwhelmed identifying resources for our aging loved ones.
She holds national certifications in Case Management (CCM) and also she is a current member of the Case Management Society of America (CMSA) and is nationally Certified as a Geriatric Care Manager (GCM).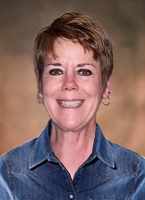 Barbara Dauria, RN
SPECIALIZED CARE MANAGER
Barbara is an RN with over 40 years of experience in the Senior Care Services, Home Health, Hospice, Oncology, and Behavioral Health arenas. Her expertise includes Community Outreach involvement in Northern Nevada. Barbara has been a local in the Reno area for over 12 years. Her invaluable skillset is an asset to the aging community. Her positive outlook and compassionate communication style is key to her success in handling challenging situations. Her passion for improving the quality of life for her clients is undeniable and she is a true asset to our team.
Nathan Brimm, RN, BSN
SPECIALIZED CARE MANAGER
Nathan is a highly skilled registered nurse, a native of Reno, and Veteran of the US Navy. Nathan's adult life began in the US Navy aboard an aircraft carrier in Japan. After 6 years in the Navy and world travels, Nathan landed in Louisiana where he began his career in law enforcement. There his compassion for helping others flourished, including spending weeks in New Orleans during hurricane Katrina performing countless search and rescue missions.
In 2008 he relocated back home to Nevada and shortly thereafter began his exciting new career in nursing. Nathan's nursing background started in children's behavioral health before turning to the geriatric community in the field of Hospice.
Nathan's empathy for others, outstanding assessment, and communication skills enhanced his excellent bed-side manner to assist countless families navigate through the most emotionally trying times of their lives. Nathan found his niche in working for the elderly population and wanted to expand his skills to provide guidance for our seniors long before Hospice will be needed.
Utilizing his extensive knowledge of our community resources fuels his determination to find a solution for every problem. His dedication, excellent mediation skills, and positive attitude have led him to be a wonderful asset to our SCM team.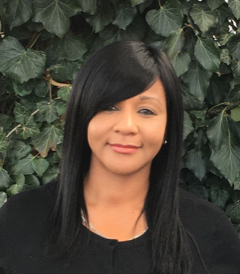 Carmela Layne, BSW, LSW
Specialized Care Manager
Carmela is a Licensed Social Worker with over 20 years of experience serving in various roles in California and Nevada. Hailing from Monterey, CA, she started her career as the Director of Social Services in a skilled nursing and rehabilitation facility. From there, Carmela transitioned to serving as a Child Welfare Social Worker for one of the largest and most diverse counties in California – a line of work that was rewarding, yet heart-wrenching. Within these roles, she specialized in developing policies and care plans aimed towards maximizing client independence and quality of life.
Carmela's passion for social work has manifested in her ability to successfully advocate for people of all ages. Compassionate, persistent, and conscientious, Carmela is a dedicated case manager who works tirelessly to ensure that her clients lead fulfilling, happy and safe lives.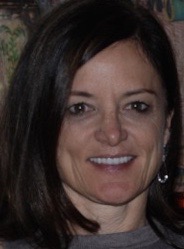 Kimberly Wilcox, RN, BSN, MA, CCM
Specialized Care Manager
Kimberly is a Registered Nurse with 30+ years of diversified experience spanning hospital nursing (General Medicine/Renal Dialysis/Surgery), Home Health, Hospice, Infusion and Care Management. Kimberly received her Masters of Arts degree in Educational Leadership at San Jose State University in 2010 and her certification in Care Management in 2018. 
She is also a certified End-of-Life specialist and is commended for her ability to conduct conversations with notable sensitivity, empathy, and client empowerment. She is passionate about celebrating each person's uniqueness and seeks to balance an empathic understanding with a candid, sensitive approach to each situation. She has an aptitude for appropriate prioritization of clients needs and is a staunch advocate for every client/patient she works with.
Kimberly is a native Minnesotan, and moved to California in 1991. She lived in the bay area for 20+ years and currently resides in Truckee and maintains her nursing licensure in California and Nevada. She likes to bike, hike, paddle board, ski, watercolor, read books, and cook with her husband Kelly.