Don't navigate the healthcare maze alone.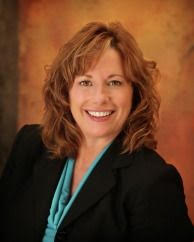 Patricia Shelton, RN, CCM
PRESIDENT
Patricia Shelton is a Registered Nurse with over 20 years of extensive nursing and care management experience. Her varied nursing background is one of the strengths she brings to the Care Management industry. Patricia has worked in various Medical Intensive Care Units in the Central Valley. She has worked in Oncology and as a Poison Information Specialist and has a strong knowledge of medications including their side effects and interactions. Patricia's experience in working with cancer patients grew her compassion and resources, specific to those clients who have long-term diseases.
Through caring for her own parents' extensive illness' and bouts with cancer, she has experienced firsthand what it is like to attempt to navigate the medical maze, obtain financial support and balance personal time constraints in caring for our aging loved ones. This led her to open her own company in an effort to assist the many others who may be overwhelmed identifying resources for our aging loved ones.
She holds national certifications in Case Management (CCM) and also she is a current member of the Case Management Society of America (CMSA) and is nationally Certified as a Geriatric Care Manager (GCM).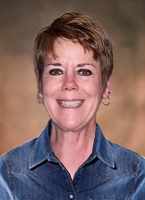 Barbara Dauria, RN
SPECIALIZED CARE MANAGER
Barbara is an RN with over 40 years of experience in the Senior Care Services, Home Health, Hospice, Oncology, and Behavioral Health arenas. Her expertise includes Community Outreach involvement in Northern Nevada. Barbara has been a local in the Reno area for over 12 years. Her invaluable skillset is an asset to the aging community. Her positive outlook and compassionate communication style is key to her success in handling challenging situations. Her passion for improving the quality of life for her clients is undeniable and she is a true asset to our team.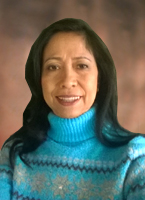 Jackie Wenceslao, RN
SPECIALIZED CARE MANAGER
Jackie is an experienced and compassionate RN. Her varied experience in the home health arena has led her to Care Management for our aging Seniors. Her expertise in wound care, medications and disease processes makes her an ideal Geriatric Care Manager to offer guidance to families with complicated situations. Her personal and professional experience shows in her commitment to enhancing the quality of aging in a home setting.
Noël Nelson, RN, CCM, MSN
Noël is an RN with 30 plus years of experience in nursing with a broad clinical background. The last 20 years has been spent in case management in a variety of settings ranging from the insurance side, to outpatient and in the hospital. This is where her passion for case management was ignited, from assisting with symptom management, helping clients understand disease processes, as well as their benefit plan to maximize health and wellness. Her strength is in listening compassionately to the needs of her patients and work collaboratively with the treatment team to ensure those needs are communicated and met.