Don't navigate the healthcare maze alone.

The Aging Life Care Association (ALCA), a nonprofit association with over 2,000 members, is governed by an 11-member Board of Directors who are elected to two-year terms and represent a diversity in practices and geographic locations.

Better Business Bureau (BBB) accreditation means the BBB has determined that the business meets their accreditation standards.
The BBB Code of Business Practices represents standards for business accreditation. Specialized Care Management, Inc. is proud to have an A+ rating with the Better Business Bureau.

The Commission for Case Manager Certification® is the first and largest nationally accredited organization that certifies case managers. The Commission is a nonprofit, volunteer organization that oversees the process of case manager certification. The CCM® is the first nationally accredited case manager credential. The Commission is positioned as the most active and prestigious certification organization supporting the case management industry.

The Case Management Society of America (CMSA) facilitates the growth and development of professional case managers across the full health care continuum, promoting high quality, ethical practice benefitting patients and their families. We strive for improved health outcomes by providing evidence-based resources, impacting health care policy and sustaining the CMSA-developed Standards of Practice for Case Management.

The designation of CPDM is achieved as a course of study that provides the latest information, processes and procedures for ensuring a successful Integrated Disability Management Program. This challenging certification prepares you to approach disability management from the employer's, broker's, rehabilitation professional, or workers' compensation claims perspective.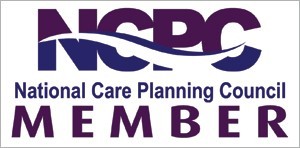 The National Care Planning Council and its affiliated members are dedicated to helping families recognize the need for long term care planning and to helping implement that planning. Integrity, honesty, and a genuine concern for those who are in need of (or may need) long term care are at the heart of our services.